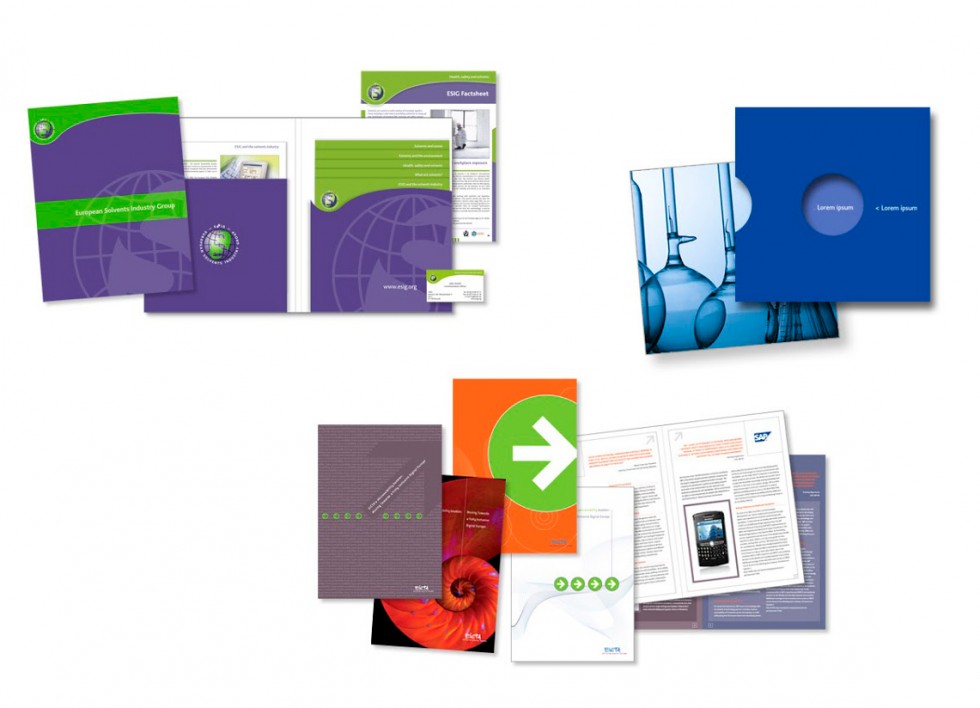 ESIG (European Solvents Industry Group): farde à rabats
The European Solvents Industry Group (ESIG) provides a single point of contact for information on oxygenated and hydrocarbon solvents in Europe. Through its work with industry and with industry partners, the group cultivates best practice in solvent usage, health, safety and environmental protection. Its prime focus is to support responsible care in the use of solvents and advocacy on issues affecting the producers of solvents.
EICTA brochures.
EICTA represents the digital technology industry in Europe. Our members include some of the world's largest IT, telecoms and consumer electronics companies and national associations from every part of Europe.