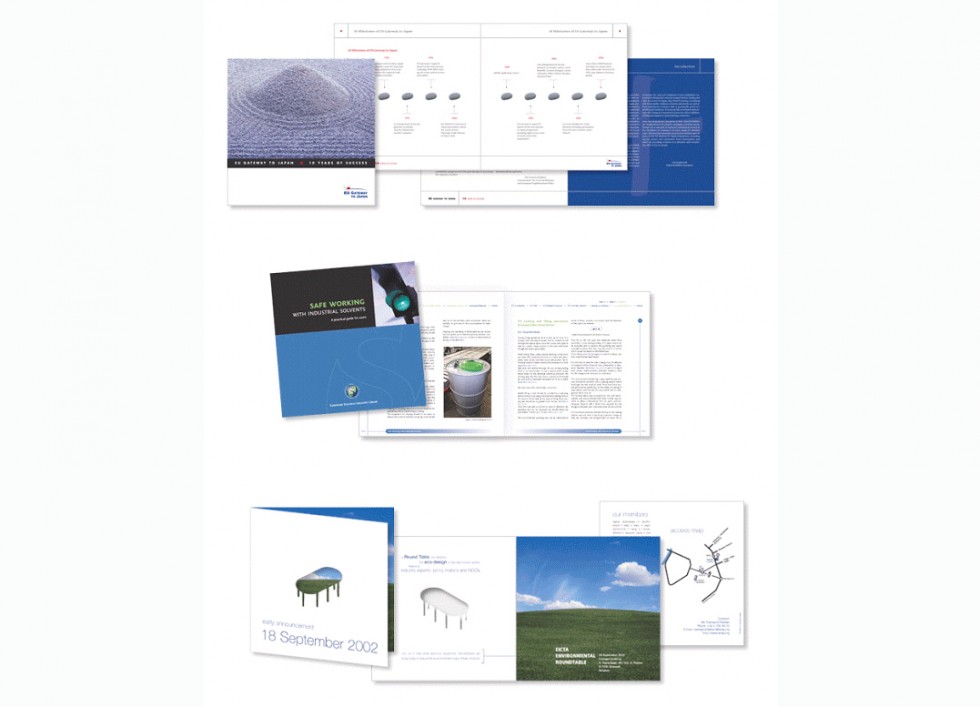 Brochure pour EUROCHAMBRES (Association of European Chambers of Commerce and Industry),
EUROCHAMBRES is the Association of European Chambers of Commerce and Industry. The association is one of the largest business representative organisation in Brussels, representing over 20 million companies through 45 members and a European network of 1,700 regional and local Chambers. About 98% of these enterprises are SMEs. Eurochambres' direct members are national associations of Chambers of Commerce based in 26 EU countries, EFTA countries, and some Eastern European, Western Balkans and Mediterranean countries. Eurochambres represents, serves and promotes European Chambers of Commerce and Industry through lobbying, development of projects and services to members.
ESIG (The European Solvents Industry Group)
The European Solvents Industry Group (ESIG) provides a single point of contact for information on oxygenated and hydrocarbon solvents in Europe. Through its work with industry and with industry partners, the group cultivates best practice in solvent usage, health, safety and environmental protection. Its prime focus is to support responsible care in the use of solvents and advocacy on issues affecting the producers of solvents.
et une roundtable EICTA (Associations européennes d'information, communications et technologie d'électronique grand public).
EICTA-DIGITALEUROPE represents the digital technology industry in Europe. Our members include some of the world's largest IT, telecoms and consumer electronics companies and national associations from every part of Europe. DIGITALEUROPE wants a European Union that nurtures and supports digital technology industries, and that prospers from the jobs we provide, the innovation and economic benefits we deliver and the societal challenges we address.