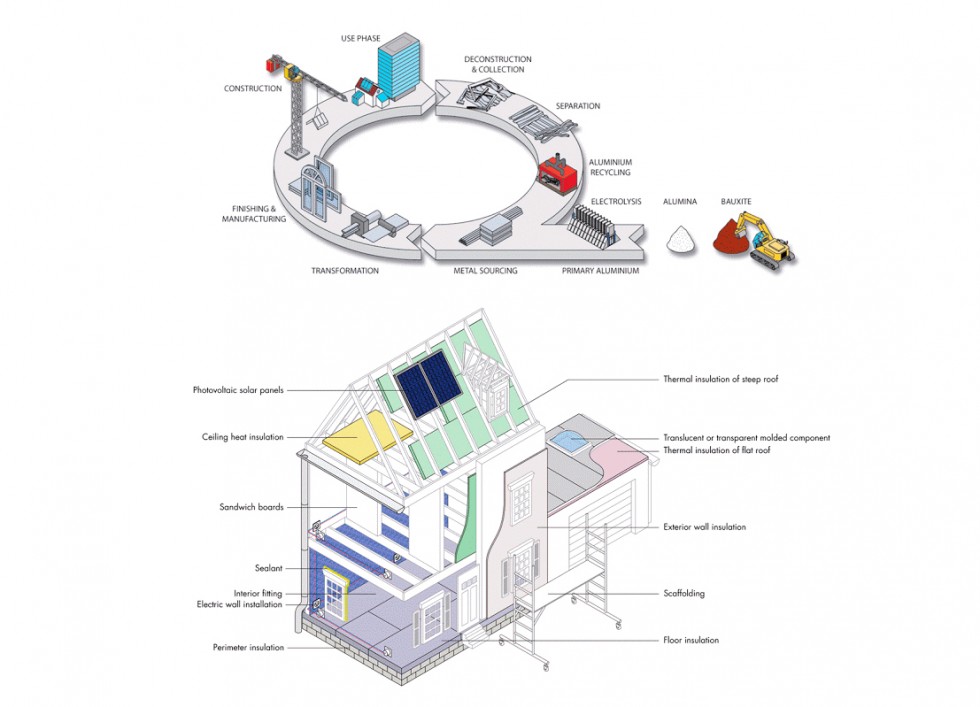 Illustration vectorielle isométrique pour la EAA (European Aluminium Association), expliquant le cycle de production et de recyclage de l'aluminium dans la construction.
« We actively engage with EU decision-makers and the wider policy community to promote the outstanding properties of aluminium and optimise the contribution our metal can make to meeting Europe's sustainability challenges ».
Illustration vectorielle isométrique pour Eurima, montrant les différents matériaux possibles et leurs utilisations dans le domaine de la construction.
Eurima is the European Insulation Manufacturers Association and represents the interests of all major mineral wool producers throughout Europe. Eurima members manufacture a wide range of mineral wool products for the thermal and acoustic insulation and fire protection of domestic and commercial buildings and industrial facilities.