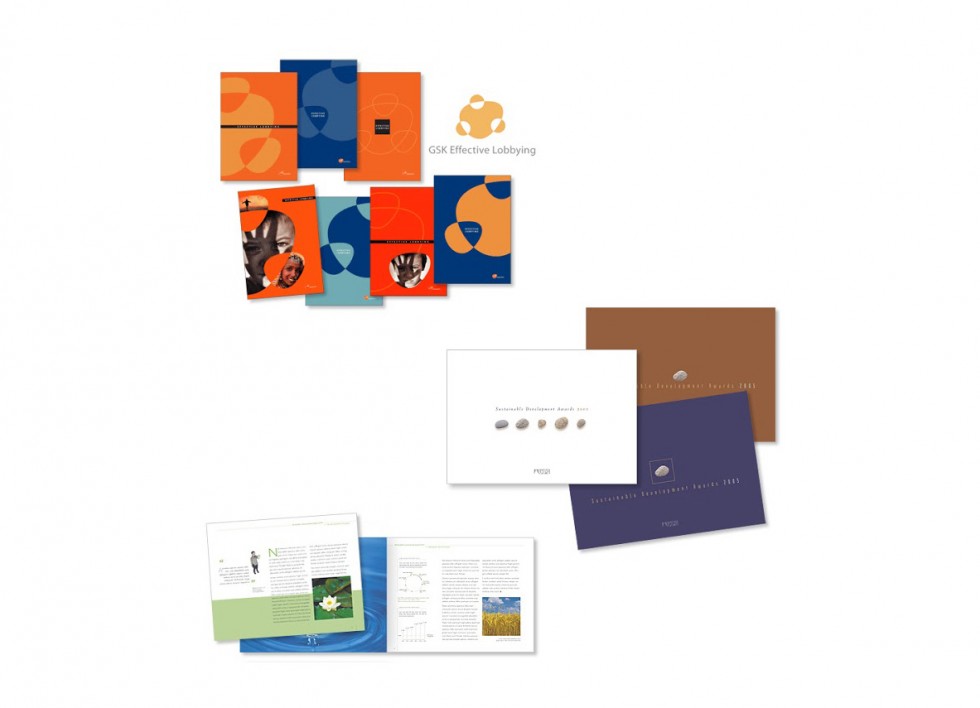 Développement d'un logo pour un département de GSK, avec des simulations d'applications;
We are a science-led global healthcare company with a mission: we want to help people to do more, feel better, live longer. The vaccines, medicines and consumer healthcare products that we research and develop can improve people's health and well-being, ultimately helping them to live life to its fullest and contribute to the prosperity of their communities.
Brochure relative à l'octroi de torphées de durabilité pour UEPG (Union Européenne des Producteurs de Granulats);
UEPG stands for « Union Européenne des Producteurs de Granulats » (European Aggregates Association, Europäischer Gesteinsverband). Aggregates are sand, gravel (including marine aggregates), crushed rock, recycled and manufactured aggregates. UEPG represents the European Aggregates Industry in Brussels, now with Members in 30 countries. On behalf of its Members, UEPG actively lobbies the European institutions and other stakeholders on issues key to the industry.
Brochure pour l'industrie alimentaire.