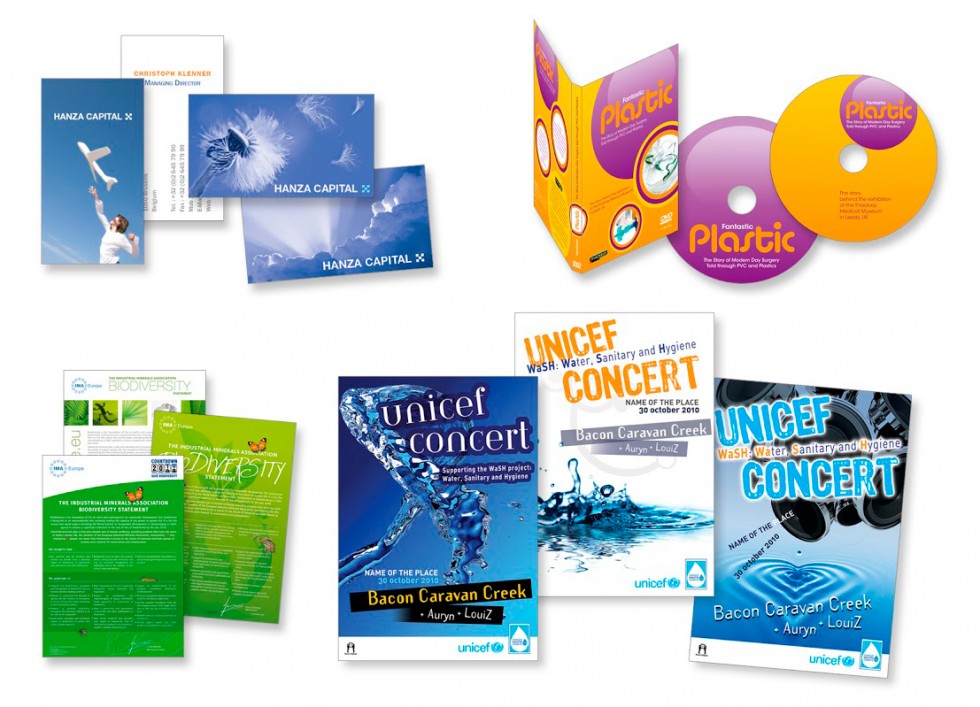 Cartes de visite pour Hanza Capital
Hanza Capital sprl is a fully independent, privately owned investment management company, founded in 2009. We have interests in a variety of sectors, including aerospace, technology, manufacturing and real estate. We focus, amongst others, on venture and growth capital, and corporate turnaround.
Habillage de DVD pour PlasticsEurope
PlasticsEurope is one of the leading European trade associations with centres in Brussels, Frankfurt, London, Madrid, Milan and Paris. We are networking with European and national plastics associations and have more than 100 member companies, producing over 90% of all polymers across the EU28 member states plus Norway, Switzerland and Turkey. 
Affiche pour Industrial Minerals Association.
IMA-Europe is an umbrella organisation which brings together a number of European associations specific to individual minerals. Together, IMA-Europe's associations represent over 500 companies in 28 countries.
Affiches pour un concert parrainé par l'Unicef.