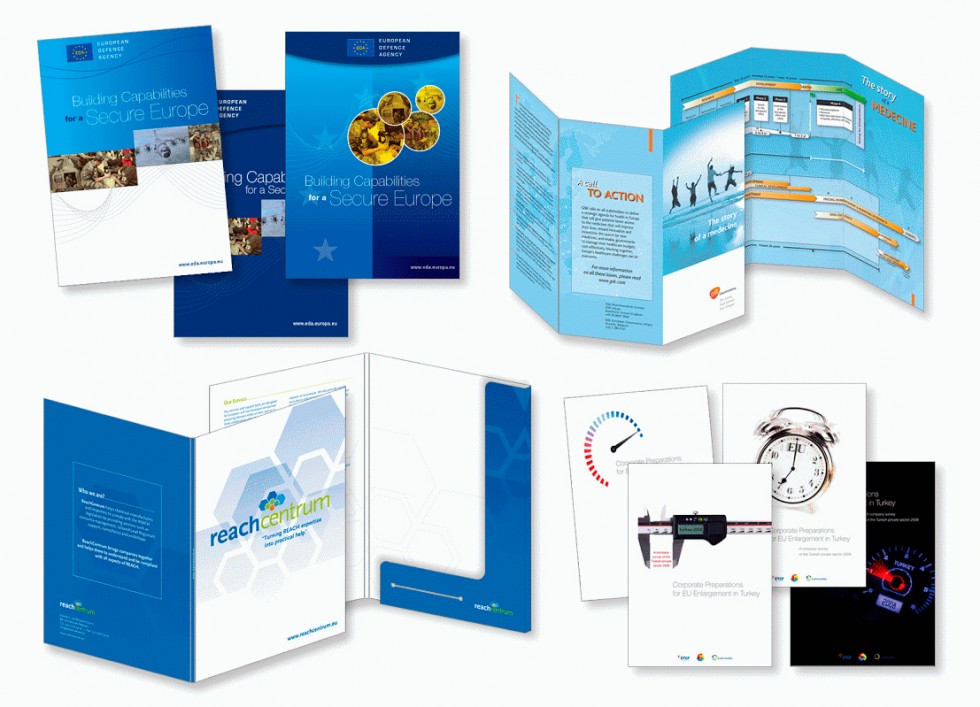 Brochure pour l'AGENCE EUROPEENNE DE DEFENSE.
The European Defence Agency is the place to go for European defence cooperation. The Agency supports the European Council and the Member States in their effort to improve the European Union's defence capabilities through cooperative projects and programmes.
Dépliant pour GSK (GLAXOSMITHKLINE).
We are a science-led global healthcare company with a mission: we want to help people to do more, feel better, live longer. The vaccines, medicines and consumer healthcare products that we research and develop can improve people's health and well-being, ultimately helping them to live life to its fullest and contribute to the prosperity of their communities.
Farde à rabats pour REACH CENTRUM.
REACH est un règlement de l'Union européenne adopté pour mieux protéger la santé humaine et l'environnement contre les risques liés aux substances chimiques, tout en favorisant la compétitivité de l'industrie chimique de l'UE. Il encourage également des méthodes alternatives pour l'évaluation des dangers liés aux substances afin de réduire le nombre d'essais sur animaux.
ReachCentrum was created in June 2006 by CEFIC (the European Chemical Industry Council) to help companies all through the value chain to prepare and implement REACH and Biocides.
Annonces pour la CANDIDATURE DE LA TURQUIE à l'Union européenne.